Carp Fishing Tackle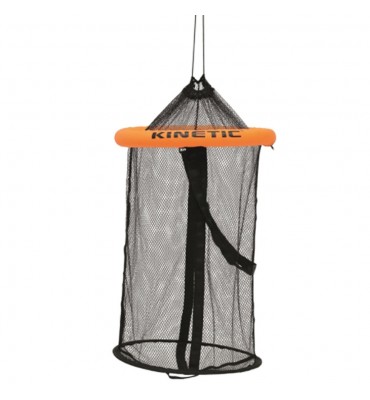 A great invention. The floating keep net can be used from the bank as well as from the boat. Keep your bait fish fresh and in good shape the whole day. The floating keep net has a high buoyancy and will stay afloat even with big load of baitfish inside. Floating Ø 50cm Depth 110cm Perfect for baitfish
22cm Length 0.40mm fluorocarbon Hook #6 Vortek 803BN Special Carpfishing Rolling swivel 2 units / pack
Regular price
€3.50
-30%
Price
€2.45
• To be placed on the tip section • Green light ready • Red light, strike indicator • To be removed from rod when not used to save battery • Operates with 1pc CR1225/3v battery
Quick change beads, for quick change of feeders, leads etc.etc. 3 pieces per bag
Starlight holder with special "lock and slide" fit. Assemblage: insert the tip into Starlight-holder and push the slide in order to lock it on the tip. Size 4: Ø tip from 5,2 to 6,6 mm. Ø starlight mm 4,5-6 Green color
Piccolo accessorio in gomma morbida con magnete integrato, permette il fissaggio temporaneo della canna all'autovettura o a qualsiasi superficie metallica. Utilissimo durante la fase di preparazione alla pesca, evita che la canna possa cadere a terra. 2 units / pack
Helicopter Kit for 5 rigs including beads, swivels, rubber sleeves and 2 mt anti-tangle tubing. Use the connecting rubber tubing to fixe the lead aiding hooking chances.
Contents: Pcs. 36 bait holder size 1 Pcs. 36 bait holder size 2 Boilies needle Boilies drill.
Knot cover rubber suitable for all types of fishing. Its biconical shape allow easy passing through rod guides. Supplied in 3 sizes and 5 different colours is ideal for fly line-leader connection or for finishing of streamers and lures. 24 units / pack
Lead Clips (5 pcs) including 2 mt anti-tangle tubing, rubber sleeves, swivels and shock absorber rubber beads.
Ø int mm 2,4. Shrink to Ø mm 1,2 Ø int mm 3,2. Shrink to Ø mm 1,6 Ø int mm 4,8. Shrink to Ø mm 2,4 8 tubes bag 8cm / tube Total 64cm.
Boilie elastic - Very thin, it is excellent to tie the boilie on the hook. It is supplied with its special spool protecting it from light and dirt and making its use easier. 12 metres per spool
It allows to tie the perfect loop of the desired size. (5-25 mm).
Regular price
€11.60
-25%
Price
€8.70
Botton service with strong magnets for holding a net, a small gaff or other accessories. The plastic spring is powerful, corrosion free and can be extended to 130 cm.