WADERS AND BOOTS
Kinetic Waders Chest Pack Kinetic Waders Chest Pack is a clever wader accessory that works with any fishing waders and provides expanded storage and easy access to fishing essentials. A buckled clip loop on each side of the chest bag will quickly attach and detach from any wader's suspenders. The large main, zippered compartment can store fly/lure boxes,...
3 layers of highly breathable fabric Integrated gravel guard with hook D-rings Large waterproof front pocket with YKK zipper Drying loop Japanese taping Adjustable shoulder straps Integrated belt Color Dusty Green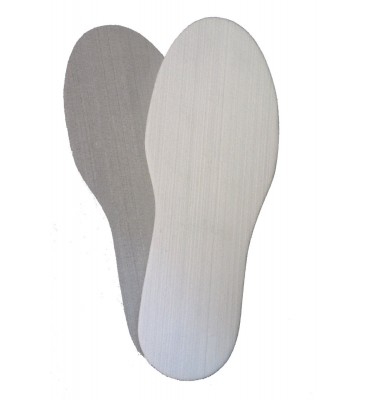 Felt sole replacement kit compatible with worn out wading boots  Excellent replacement accessory to prolong the life of your wading boots Easy to use, just glue on existing bottom of boot once old felt is removedCompressed high quality felt sole replacement kit designed to replace the old, worn out felt on the bottoms of wading boots. Glue not included.
Glue flexible, transparent and resistant to abrasion. To repair neoprene or breathable waders Weight 15gr.
Magnetic key to put in and out the Piscator tungsten studs of our wading shoes If you more information, please send us a email to admin@pescaocio.com
Regular price
€115.00
-50%
Price
€57.50
A 4 mm neoprene hip wader. Comes with belt straps and cleated sole. Only Size 44/45 
Regular price
€12.90
-30%
Price
€9.03
Neoprene sock for wading shoes. Green colour S.S (38/39), S.M (40/41)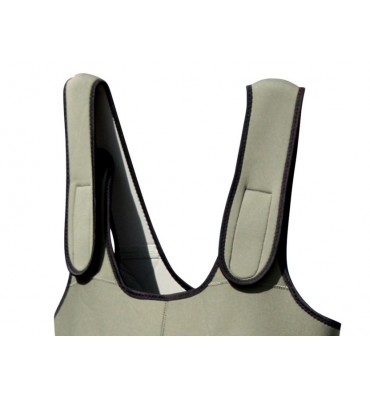 Regular price
€119.90
-30%
Price
€83.93
• Warm and comfortable wader • 4mm thick neoprene • Stitch and taping construction on all seams • Front hand warmer pocket • Adjustable neoprene suspenders • Reinforcement on knees • Fully 3mm neoprene lined PVC boots • Available with cleated sole.
Regular price
€310.00
-30%
Price
€217.00
• 100% waterpoof • 5 mm "high-stretch" neoprene • 100% waterproof front zipper • Two water resistant zippered welded front pockets • Taped and glued seams using a flexible and waterproof tape • Reinforced knee and butt pads • Adjustable shoulder straps Felt Sole
Regular price
€140.00
-30%
Price
€98.00
4mm soft cell Neoprene Chest pocket Fully insulated boots Reinforced knees and backside Velcro shoulder straps Felt soles
The Jukon Boots were designed for extreme conditions met while wading. This kind of boots has to bear multiple soaking and drying. The top quality fabrics: leather, rubber, and plastics. The boots sole has got the circles for as much as twelve stud placement. Adequate hardness of the sole as well as the right shapes make that even wading for hours is...
5 Layers breathable wader  First quality Please Read Bellow If you need some size OUT stock, we can send you in about 10-15 days
5 Layers breathable wader with zipper First quality Please Read Bellow If you need some size OUT stock, we can send you in about 10-15 days
Thermoactive socks are perfect for use in extreme conditions. 80% Merino wool keep warm and keep your skin safe.17% Poliamide, thanks to special fibre structure, isolates thermally and drive the moisture outside. 3% Elastane addition gives sure socks position and light grip without excess pressure. Zone construction of the sock ensure right placement and...