Vices & Tying Tools

Vices & Tying Tools
Made entirely heavy brass, it gives fly tiers accurate control over packing pressure when working with flared spun deer, elk, etc.. Simple, sturdy and easy to use, it is compatible for use with a near limitless range of differently sized hooks and its uniquely designed safety flange enables tiers to exert maximum force without risking injury to fingers...
Regular price
€11.70
-25%
Price
€8.78
Arrow point, curved, surgical-grade edges have micro serrations that aid in trimming and cutting fine materials. Arrow points allow for very close cropping of hackles, wings and other materials. Great for fine-tuning the head of a fly. Curved points make contouring fly bodies and wings quick and easy. Lengh  (4½")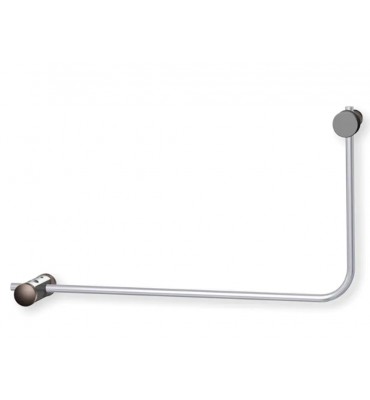 Bobbin rest with stainless steel long arm. Adjustable in every direction. Fits on vises with stem Ø 8-10 mm.Watch video
This simple accessory allows to make dubbing of various diameters and lengths. Using yarns of different colours is possible to tie multicoloured lures with amazing attractive contrast. Special effects can be created mixing materials of different types, like polypropylene, flashabou, crystal flash, etc... Supplied with two hair clips and instructions.
This is a high quality in line, true rotary, vice. IIn-line 360 degree rotary action. A stainless steel shaft with two precision ball bearings. Adjustable rotary tension with locking mechanism. Locking knob 0°-180°. 3 interchangeable hardened steel jaws. Bobbin cradle and parachute rest. Centering gauge. Material clip & Allen key.
Tool that allows to make composite dubbings using sections of various materials like chenille, long hackles, tinsel , etc. These materials can be locked together by the plier, and wrapped at the same time turning the handwheel mounted on a bearing, in order to create multicolored dubbing noodles. Its swinging head permits 180 degrees of free swinging...
Magnifying glass specially designed for fitting on vises, allows to clearly see without distorsions small details during the tying.It has a flexible arm fully adjustable to any position with a small attachment that permits an easy and stable locking on vise stems from Ø 8 to 10 mm (3/8") and on accessory stems of Ø 5 mm.Technical data: 2X magnification,...
High quality magnifying glass, allows to clearly see small details without distorsions. The flexible arm has a powerful suction cup base with lever device to guarantee a quick and stable locking. Technical data: 2X magnification, lens dimensions 80 mm, length of flexible arm 350 mm, weight 165 gr. Removing the suction cup, this magnifying glass can be...
Hareline Mega Tying Pad. A geat way to cover your tying area with a non-slip and a grooved surface to hold small beads, hooks and other materials in place. 44cm x 59cm