Fly Reels
Ideal for lines  #7/8/9/10 Reel + 3 Large arbour spools + reel bag Sizes: # 7/8/9/10  -  Weight 8.oz  
Fairplay series reel pairs well with Cortland Fairplay 5/6 WT fly rod. The reel is preloaded with 65 feet of WF floating fly line and 150 feet of backing. The 5/6 WT model is ideal for smaller species, including trout and pan fish. Key features: large arbor strong disc drag; left or right hand retrieve; graphite construction; lightweight.
Regular price
€165.00
-30%
Price
€115.50
  Two Sizes Model 1: For 3 and 4 weight lines/rods Model 2: For 4 and 5 weight lines/rods 
Regular price
€59.90
-25%
Price
€44.93
Fly Reel Dynacast Graphite, very light and it has a good brake. To Bass, Pike, Salmon... etc Large Arbour Reel. Only Line #7/8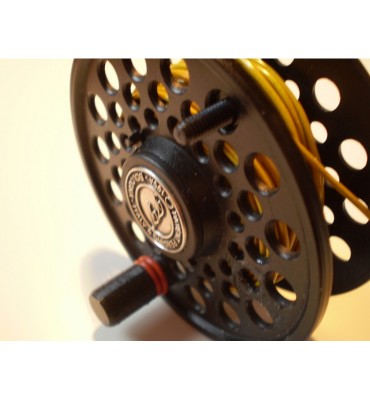 Knobs with line locking for Vivarelli flyreel Ideal to fight big trout with the reel instead of holding the line or yarn by hand, preventing breakage and loss of fish. Specially designed for the original Vivarelli reel, but also compatible with other spools to stay in hole diameter bigger than 4.5 mm. Watch the video and read more below...
You can use it with the Vivarelly fly reels Watch the video and read more below...
Regular price
€90.00
-30%
Price
€63.00
Avalanche Fly Reel aluminum. Large Arbour Reel.
Line locking device, very small, adhesive, it is applied to the reel in a quick and stable way. Inside the clip a micro silicone ring assure an optimal locking  without damaging the tippet. 2 units / pack
Regular price
€209.00
Price
€149.00
The large arbor Scierra XDA Reel is a high quality. It features a relatively simple but very strong construction as well as a smooth and stable drag system, and it perfect for both saltwater and freshwater fishing.
Light and reliable semiautomatic reel designed in Spain for dry fly fishing. Unlike other reels, this one uses for the first time in the gears of its mechanism the carbon fiber that is combined with other metallic components, made of stainless steel and those that are subject to friction in bronze. This combination concept allows to ensure a great...
Line #3/4 Weight 96gr - Diameter 70mm - Width 22mm -  For the connoisseurs of the classic form. Modernized, lightweight construction. Beautiful drag "click" sound. Purposed for the dry fly addicts.  LIGHTWEIGHT OPENWORK CONSTRUCTION LARGE ARBOR CAPACIOUS SPOOL CHEMICAL OXIDATION SCRATCH PROOF SURFACE CNC TECHNOLOGY PRODUCED REEL QUICK SPOOL CHANGE MULTI...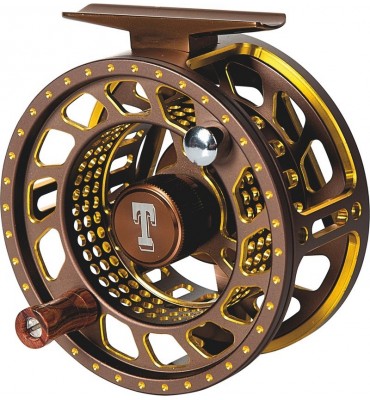 Line #7/8Weight 202gr - Diameter 95mm - Width 30mm - OPENWORK CONSTRUCTIONLARGE ARBOR CAPACIOUS SPOOLCHEMICAL OXIDATIONSCRATCH PROOF SURFACEWATERPROOF, SALT WATERPROOF DRAGMULTI DISC DRAGNEOPRENE CASE