Fly Fishing Tools
Regular price
€9.50
-30%
Price
€6.65
Made in the USA from stainless steel Multi-functional tool Nail knot tier, line clipper, eye cleaner and a hook sharpener Hand finished to a razor sharp edge, can be re-sharpened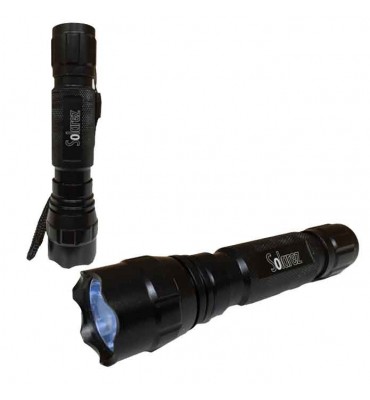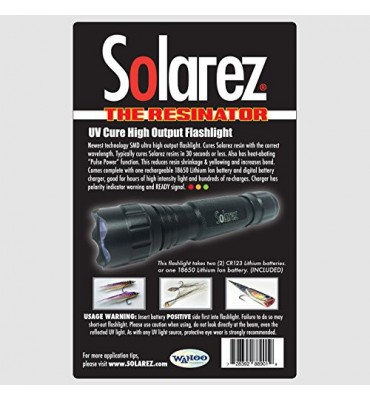 With more than 10X the power of our focusable beam flashlight. Use this torch for applications requiring extra penetration or extra surface cure to remove tackiness. This flashlight takes two (2) CR123 Lithium batteries. Or you can use our Battery Charger Kit. Which contains one 3.7 volt UltraFire® rechargable battery to power your flashlight
High quality disgorger with shaped tubular head, designed for a quick hook release without damaging fly or fish. Produced with very strong material and with anatomic rubber handle. Fantastic for every kind of fishing it is indispensable for the catch and release. Equipped with eyelet to hang it on a tool holder. Hooks from 16 to 8
Catch fish pliers they are indispensable for the catch and release. The special features of this pliers allow you to grab the fish by the mouth without injuring it. The jaws are rubber coated and the round tips have a large contact surface, futhermore the closing force of the plier can be adjusted by the angler.  Sizes 14cm and 21cm Read more below...
Regular price
€8.40
-25%
Price
€6.30
Ergonomically designed fishing line cutters with removeable tool that sharpens and removes glue and paint from the eye of the hook.
Regular price
€14.90
-25%
Price
€11.18
De-barb hooks and crimp split shot.A patented combination tool with unique lateral Power Jaws that de-barbs hooks. Provides the gripping power of pliers eliminating the need to carry two tools.5″ stainless forceps aid in holding, de-barbing and removing hooksAlso great for crimping split shotUnique, patented Power Jaws provide pliers crimping power for...