OTHER ITEMS
OTHER ITEMS
Pack with 2 litium batteries for fishing floats Model CR425 - CR435 - CR322 - CR311
Catch fish pliers they are indispensable for the catch and release. The special features of this pliers allow you to grab the fish by the mouth without injuring it. The jaws are rubber coated and the round tips have a large contact surface, futhermore the closing force of the plier can be adjusted by the angler.  Sizes 14cm and 21cm Read more below...
Regular price
€8.10
-30%
Price
€5.67
Finezze Scale with integrated measure tape – perfect for smaller finesse species like perch and bass! Never weigh the fish directly in the gills, use plastic bag or small net weigh sling! Scale 3.5kg / 8lbs
Regular price
€16.80
-30%
Price
€11.76
Adjustable LED fishing headlamp • 1 watt main LED • UV single led • Operates on 3 pcs AAA batteries (not included)
Regular price
€7.10
-30%
Price
€4.97
The Sniper Headlamp is water resistant and features 5 powerful LED's. It can be used as head or clip on lamp. Water resistant. Adjustable inclination angle – 90 degrees 2x "CR2032" Batteries included
Waterproof measuring tape to measure fish you catch. On the tape there are many pictures of the fishes where is possible write the legal length. Tape length cm 60.
Spray-on water repellent 148ml Made in USA Please, read below....
Regular price
€6.90
-30%
Price
€4.83
Useful items for safe carrage and transportation of your rods. These rods and lead bands are made with an inside rubber coating that grips hold of the blank, and keeps it from movingup or down.
Gather your rods in seconds and keep them organized 100% Nylon 27cm 2 units/pack
Regular price
€65.00
-30%
Price
€45.50
Deluxe smoke oven in stainless steel. With a smoke oven a very tasty meal can be prepared with a freshly caught fish in a matter of minutes. The new X-large come supplied with a triple burner increasing heat effect and preparation speed. Read more below....
Regular price
€46.00
-30%
Price
€32.20
Scale 5kg/11lb , graduation 2g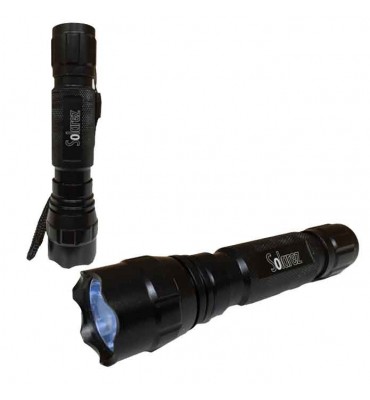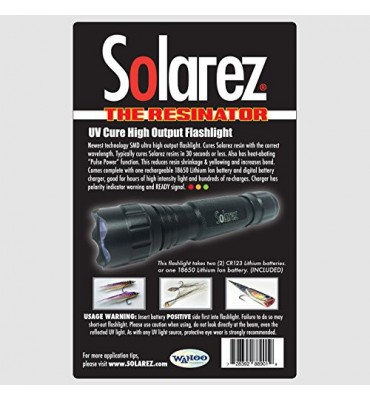 With more than 10X the power of our focusable beam flashlight. Use this torch for applications requiring extra penetration or extra surface cure to remove tackiness. This flashlight takes two (2) CR123 Lithium batteries. Or you can use our Battery Charger Kit. Which contains one 3.7 volt UltraFire® rechargable battery to power your flashlight
Tip saver with quick "SBS" locking system. Clear and unbreakable material. Suitable for Bolognese rods from 3 to 9 metres Size 3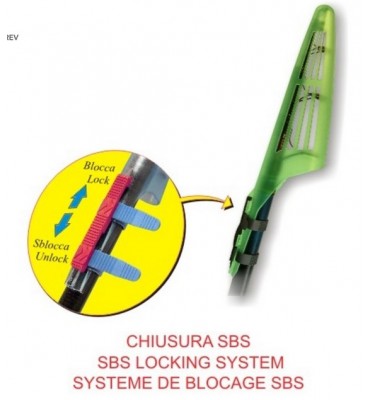 Tip saver with new "SBS" locking system. Clear and unbreakable material. Suitable for surfcasting rods. 
Scales with spring in stainless steel. Very small, lightweight, accurate. -Comfortable handle -Can be zeroed by the screw -Folding weighing eye. Max capacity 9 kg - 20 Lb. Measure definition  200 g.