Other Tools
Tool that allows to make composite dubbings using sections of various materials like chenille, long hackles, tinsel , etc. These materials can be locked together by the plier, and wrapped at the same time turning the handwheel mounted on a bearing, in order to create multicolored dubbing noodles. Its swinging head permits 180 degrees of free swinging...
High quality magnifying glass, allows to clearly see small details without distorsions. The flexible arm has a powerful suction cup base with lever device to guarantee a quick and stable locking. Technical data: 2X magnification, lens dimensions 80 mm, length of flexible arm 350 mm, weight 165 gr.  
Hareline Mega Tying Pad. A geat way to cover your tying area with a non-slip and a grooved surface to hold small beads, hooks and other materials in place. 44cm x 59cm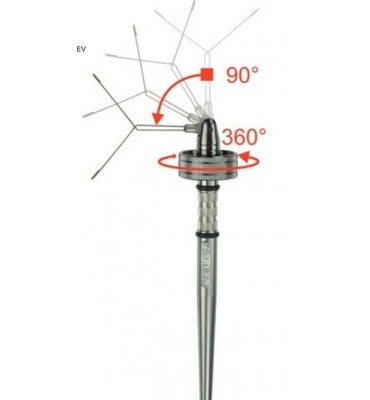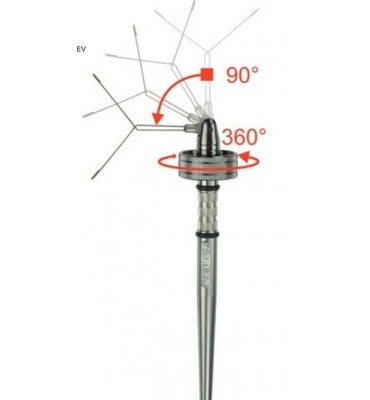 Superior quality dubbing tool made in stainless steel with ball bearing that allow a fast and smooth rotation. Its swinging head permit 90 degrees of free swinging motion with block at center position. This moving of the head prevent unrolling of the dubbing that it will be wrapped directly on the hook without hackle pliers. Comes with complete...
High quality revolving dubbing tool with ball bearing inside. Instructions included.
Bodkin with soft touch handle. Specially designed shape so that the tool will not roll off the tying table.
This simple accessory allows to make dubbing of various diameters and lengths. Using yarns of different colours is possible to tie multicoloured lures with amazing attractive contrast. Special effects can be created mixing materials of different types, like polypropylene, flashabou, crystal flash, etc... Supplied with two hair clips and instructions.
High precision tool that allows to split thin threads to make dubbing loop on small size flies. The splitting operation, very difficult to perform manually, becomes easier thanks to Thread Splitter.
Vice and Tools to tie all flies you need Please, see the picture