For the bait .......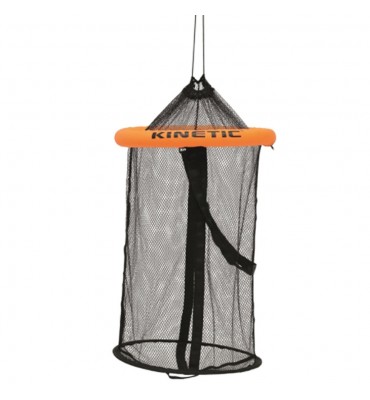 A great invention. The floating keep net can be used from the bank as well as from the boat. Keep your bait fish fresh and in good shape the whole day. The floating keep net has a high buoyancy and will stay afloat even with big load of baitfish inside. Floating Ø 50cm Depth 110cm Perfect for baitfish
Stainless steel groundbait springs, designed to hold soft baits on the hook as paste, groundbait etc. Easy to fix thanks to small elastics that are supplied with the springs in two different lengths. Nº 2 - 8mm diam Nº3 - 12mm diam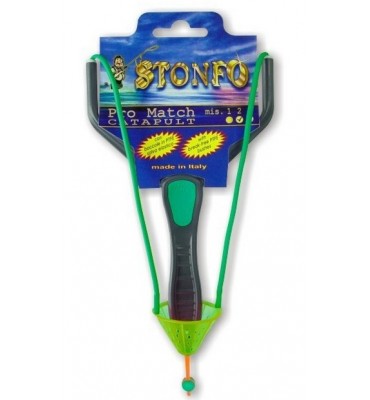 Competition catapult with soft touch handle. Allows maximum precision with a minimum quantity of bait. Provided with break-free PTFE bushes. Ø elastic mm 3,8.
Small stainless steel clips designed for the attachment of several maggots.  They are easy to fix on the hook thanks to special small elastics that are supplied in two different lengths. Sizes: 1(Small) and 2(Medium) 6 pieces per bag
Bait boxes with pierced lid and safety closing.   MOD A: Lt 0,6 MOD B:  Lt 1,2
Baits elastic line, transparent and very thin, it is excellent to tie the tenderer and most delicate baits on the hook. It is supplied with its new bigger bobbin, protecting it from light and dirt and making its use easier. Medium size mt 60  
PVA string . Strong, cold water melt. It is supplied with its special spool, protecting it from water and dirt. 50 metres spool.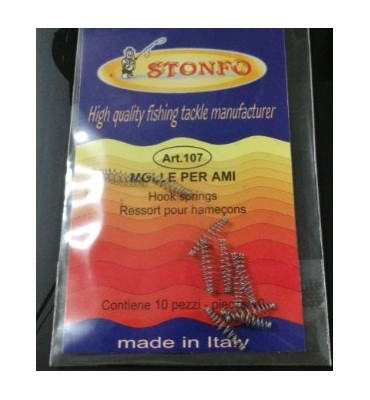 Stainless steel hook springs. Ideal for baits like bread, ground-bait, polenta  etc.etc. 10 pieces per bag, pack size 10 bags.
Aluminium catapult with anatomic plastic handle with special soft groundbait pouch "spoon shape". Supplied with extra super power elastics to deliver good quantity of bait at long distance easily. 1 piece per bag
    Size M: ø min pellet 10 mm. ø max pellet 18 mm Size L: ø min pellet 16 mm. ø max pellet 25 mm. 18 pieces per bag with inserter
Aluminium catapult with anatomic plastic handle with special soft groundbait pouch "spoon shape". Supplied with extra super power elastics to deliver good quantity of bait at long distance easily. 1 piece per bag