Egg Tying
  A favorite material for egg patterns, with minimal effort. Size 6mm 12 eggs per package.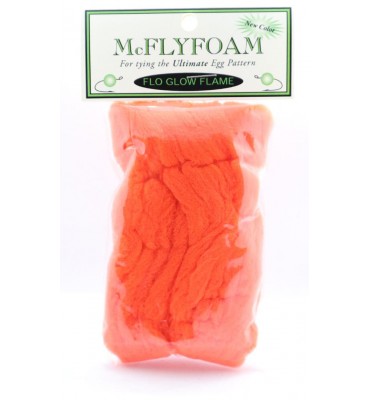 Incredible plastic, spongy and elastic fine filaments stained with heavy water colorfast, easy to cut and shape, suitable for making eggs, streamers, etc..
These hooks are perfect for the weighted nymphs used in the ´´Czech´´ style of fishing. The curved shank and offset point are crucial to this design and the in-curved and offset point gives very secure hook holds even though the design is barbless. Black Nickel Sizes: 4, 6, 8, 10, 12, 14, 16, 18 Pk 25 units
Standard wire, oversized to retain a wide gape even when fully dressed. For all types of nymphs, shrimps and sowbugs. This hook is also suitable for dry emergers when a barbless hook is preferred The CZF now conforms to the original standard Redditch scale as we have introduced new sizing as of Nov 2014. Down-Eye. Black Nickel Finish. Size 1, 2, 4, 6, 8,...
Developed since the early seventies as an alternative to Cactus Chenille, it differs from the latter only for the use of translucent fibers that give it a very bright and shiny aspect, without mylar pearl's iridescent and changing effect. Suitable for all patterns that require basic colors' shiny without the interference of the pearl reflection....