Rod Bags
This bag is designed for carrying boat rods.It has a roomy 1.50m main compartment, with 2 dividers and a external pocket 82cm long to carry safely the spare tips. Practical and light, Just to carry what is needed. As the rest of the bags is made 1680 DENIER FABRIC and its base is protected by a hard plastic cover which protects it from water and...
Basic and functional holdall for two beachcasting rods Delivered with a soft divider Medidas: 160 x 12 x 8 cm
Tough protective bag designed to carry up to four or eight rods, complete with adjustable padded shoulder strap with foam padded handle. 2 adjustable retaining straps, quick release buckles and padded interior SIZES: T.L: 4 Rods 144x15x10cm T.XL: 8 Rods 144x20x15cm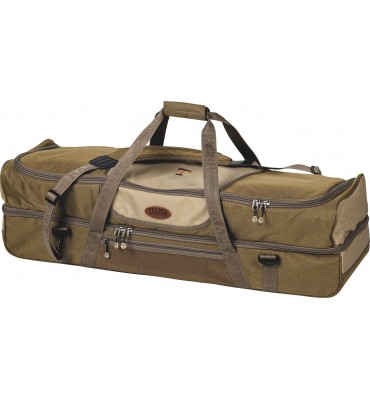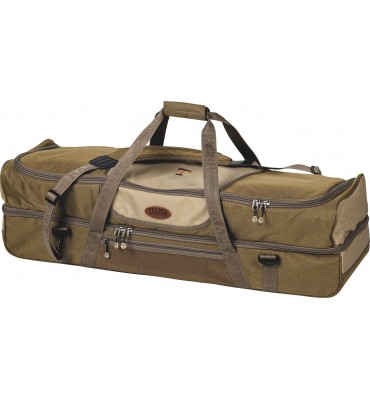 This professional bag is purposed for carrying the most important fly fisherman's tackle. Lower part divided into compartments there is space for eight rod tubes. Upper part has got three divisions. Two big side compartments will contain spare lines, many fly boxes and other tackle. There are three flat pockets under the cover for monofilament and smaller...
Regular price
€42.60
-30%
Price
€29.82
Adjustable length of the sleeve and adjustable reel pouch position, they can be used with any size of rods and reels. Ideal for 2 rods • Waterproof and Rip-stop fabric• Padded• Adjustable shoulder strap• Adjustable reel pocket• Can fit rods from 9ft to 15ft
Regular price
€26.60
-30%
Price
€18.62
Adjustable length of the sleeve and adjustable reel pouch position, they can be used with any size of rods and reels. For single rod • Waterproof and Rip-stop fabric• Padded• Adjustable shoulder strap• Adjustable reel pocket• Can fit rods from 9ft to 15ft
Shaped for rod and reel combo, space for two rods. Outside pocket 120 x 11cm. Length 170x30 cm
Light nylon Cordura type bag with reinforced bottom and Velcro fastener. Adjustable padded shoulder strap for carrying. Size: 130x15 cm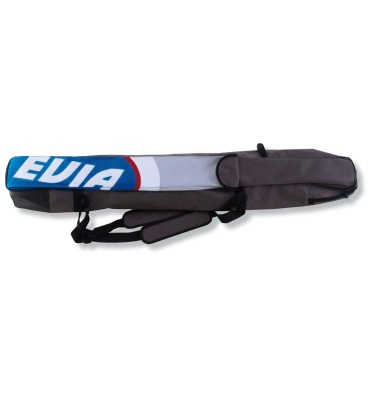 Box type bag, in nylon Cordura, very strong with reinforced bottom. Central zip fastening. Two Velcro closing outside pockets. One outside pocket with two fastening tapes. Large adjustable padded shoulder straps for carrying on back. Size:180x13x17 cm
Box type bag, in nylon Cordura, very strong with reinforced bottom. Velcro fastenings for various reel mounted rods. Large outside pocket with Velcro fastening. Large adjustable padded straps for carrying like a backpack or shoulder bag. Size: 140x16x16 cm
Box type bag, in nylon Cordura, very strong with reinforced bottom. Velcro fastenings for various reel mounted rods. Large outside pocket with Velcro fastening. Large adjustable padded straps for carrying like a backpack or shoulder bag. Size: 160x16x16 cm
Box type bag, in nylon Cordura, very strong with reinforced bottom. Metal zips fastening. Material: 70% Nylon, 30% PVC Elaborate SUPER SAFE rod case with padded inner sections Capacity for 2 Rods  Lenght 150cm
Rigid Surf Casting carrying case with folding aluminium legs. Sturdy and stable. Large, plasticized zip. 3 side pockets. Length: 150x17x10 cm
Lightweight, rigid Surf Casting carrying case. Extremely wear resistant fabric and hard base for enhanced rod protection. Large zip, resistant to salty environments. 3 outside pockets for accessories. Length: 150x17x10 cm
Rigid, padded Surf Casting carrying case. Extremely wear resistant fabric and large, plasticized zip, for enhanced resistance to salty environments. 2 side pockets. Length: 150x20x15 cm