Line Accesories
Knot cover rubber suitable for all types of fishing. Its biconical shape allow easy passing through rod guides. Supplied in 3 sizes and 5 different colours is ideal for fly line-leader connection or for finishing of streamers and lures. 24 units / pack
Useful small tool to straighten the leader quickly and safely. It is made of strong plastic material with two special rubber pads inside. Its anatomic shape allows to apply the desired force. Equipped with eyelet to hang it on a tool holder.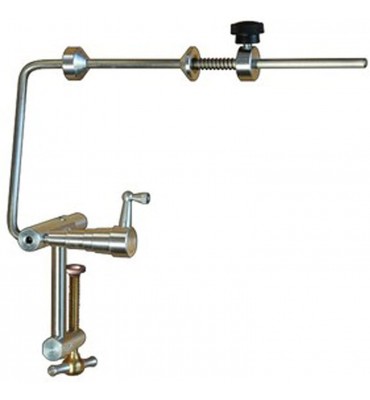 Professional manual Spooling Station suitable for every type of bobbin up to 20 cm of diameter. Equipped with double spring for a perfect adjustment of the line tension. Useful to spool the line on the reel, transfer the line from the bobbin to the nylon dispencer bobbins, make various types of rigs. 1 piece per bag
See the video A special device suitable for making PR knots and serving. Manufactured with stainless steel, ergonomic and compact, equipped with quick adjusting disc-drag that allows a perfect running.... Read more below....