List of products by brand PISCATOR FLY
Brass bead heads for fly tying. Piscator Fly brand. Available in packs of 25 units. Colors: Gold, silver, copper, black and fluo orange
Brass Cone Heads to tye our flies Gold and Silver Nº0 - 4.00mm  /  Nº1 - 4.50mm  /  Nº2 - 5.00mm  /  Nº3 - 6.00mm Available 20 units / pack
Completely cylindrical. Heavier than the standard tungsten with the same diameter. They have a small slotted.  Available: Red, blue, purple, pink and green Supplied in bags of  20 and 100 units
Marabou feathers for tying streamers, flies, bass flies and sea flies
Regular price
€4.50
-30%
Price
€3.15
  Very soft feathers. Ideal to tying nymphs, emerger, kebari, and soft hackles in general. Available in black color.
Rabbit Dubbing to tie nymphs. Absorbs more water than other dubbing. 1gr / pack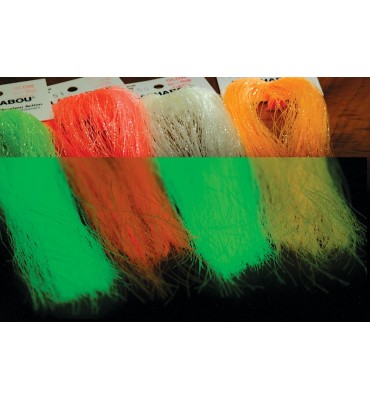 Glow in the dark to attract the most difficult fish.  Special to saltwater
Pearl Sheet 2 mm Ideal for building shells of beetles, bodies of minnows, etc. Supports permanent marker. Size: 3'' x 4''
Regular price
€90.00
-30%
Price
€63.00
Avalanche Fly Reel aluminum. Large Arbour Reel.
Regular price
€59.90
-25%
Price
€44.93
Fly Reel Dynacast Graphite, very light and it has a good brake. To Bass, Pike, Salmon... etc Large Arbour Reel. Only Line #7/8
Super thin silicone strips, very natural colors spotted for nymphs and dry feet.
Sizes: 10mm - 20 units/pack 13mm - 20 units/pack Color: Silver / Black.
  Sizes 3mm, 5mm 6mm Colors: Green/Black  -  Yellow/Black -  Silver/Black   30 Units/Pack